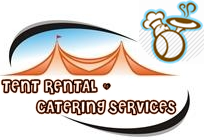 We are one of the renowned tentage and catering services providers in Jabalpur (M.P.). We offer event management services comprising a range of packages to suit the requirements of occasions of any volume and mood. We have emerged as one of the most competitive tent houses in Jabalpur, which can be credited to our 25 years of experience in providing dedicated services to the customers and our well trained workforce always willing to serve the clients arduously.

We offer a range of services to serve efficiently and reliably for all occasions.

In the tentage services we offer- Tent/Pandal Erection, Stage Preparation, Seating Arrangement, Lighting, Floral Decorations, Sound Systems, DJ, Dance floors for occasions such as Entertainment Nights, Live Concerts, Reception Parties, Marriages, Fairs, Family Functions, etc. We offer a range of catering services which include farmhouse catering services, conference catering services, institutional catering services and corporate catering services. In the dining menu, we serve a vast range of Indian, Mughlai, Continental, and Oriental delicacies prepared by trained chefs in a hygienic manner. Our services are characterized by reliability, accountability and cost effectiveness, which speaks for our high popularity and substantial share in the local markets.

Location
We are located at: 5 Shanti Nagar, Damoh Naka, Jabalpur. The location is convenient and can be easily reached within a short span of time from any part of the city.

Our Capacity
We have a serving capacity which is unmatched by any other service provider in the local markets, which is due to our well developed infrastructure and firm financial backup. We can comfortably arrange three separate functions of 1500 headcount simultaneously.

Our Staff
Since the last 25 years, we have been serving under the firm and able leadership of Mr. Mahesh Bajaj. Our staff is well mannered and well trained to deliver impeccable services to ensure utmost client satisfaction.

Dinning Menu
Our dining menu displays an exotic range of mouthwatering dishes featuring both vegetarian and non-vegetarian - Indian, Mughlai, Continental and Oriental delicacies along with a wide range of starters, beverages, salads, and puddings. All the dishes are prepared by professional chefs with utmost hygiene.